Securing the electrical energy supply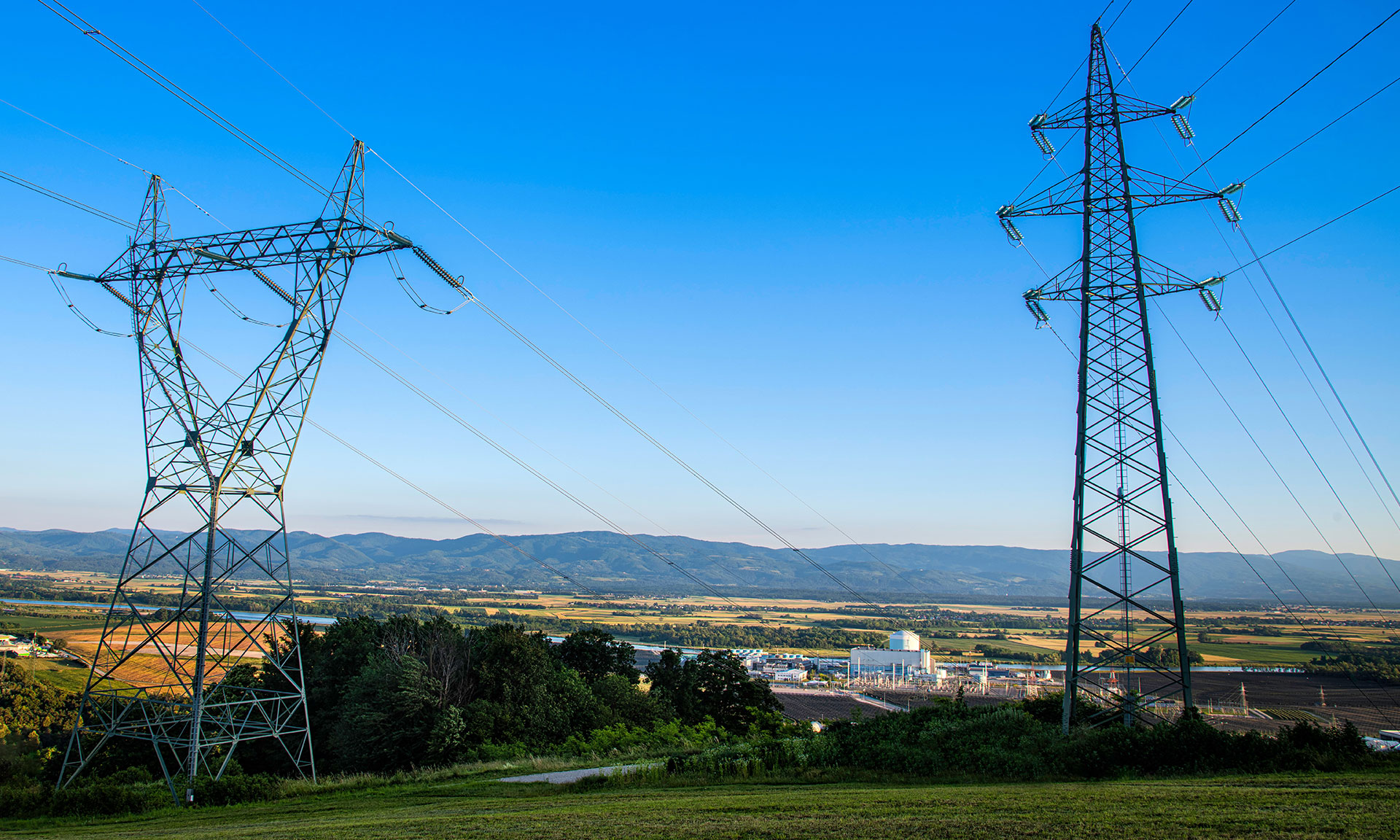 Significant share of electrical energy for Slovenia and Croatia
NEK as a joint production facility covers about 20 percent of Slovenia's electrical energy needs and 16 percent of Croatia's electrical energy needs per year. With the reliability and competitiveness of production compared to other sources, we make a significant contribution to the favourable position of the Slovenian and Croatian economies and to an acceptable level of energy independence of both countries.
Intergovernmental Treaty
Under the Treaty between the Government of the Republic of Slovenia and the Government of the Republic of Croatia on the regulation of the status and other legal relations regarding investment, exploitation and decommissioning of the Krško Nuclear Power Plant, and the Articles of Association, both of which entered into force on 11 March 2003, NEK is organized as a limited liability company or l.l.c. The Intergovernmental Treaty and the Articles of Association govern mutual relationships, rights, and obligations based on the equal shares of the two shareholders: GEN energija l.l.c. and Hrvatska elektroprivreda p.l.c. NEK produces and supplies electrical energy exclusively in favour of the two shareholders in equal shares and it operates on the basis of the principle of covering all costs without profit or loss.
Decades of ensuring secure supply of electrical energy
NEK went into commercial operation on 1 January 1983. Continuous organizational improvements, optimization of work processes, continuous training, and technological upgrades in recent decades resulted in the increase of the average production from 4.5 terawatt-hours to 5.6 terawatt-hours. For over 35 years, we have been demonstrating that nuclear energy is reliable, and environmentally and climate-friendly, as we have been operating stably without producing any greenhouse gasses.
International acknowledgement of safe and reliable operation
NEK operates in line with high international safety standards. In a number of reviews, the World Association of Nuclear Operators (WANO) and the International Atomic Energy Agency (IAEA) have confirmed the high level of nuclear safety and operational efficiency of NEK.
Commitment of nuclear power plant personnel to safety culture principles
Safety culture occupies a special position among the values of NEK personnel. It is a universal behavioural pattern for all of us and it ensures a high level of nuclear safety. Safety culture principles underline personal responsibility of every individual and they are integrated in all work processes, decision-making, training, mutual relations, and the day‑to‑day work practices.