Nuclear energy generates high-quality jobs
Nuclear energy in Europe provides more than 1.1 million jobs, directly employing at least 352,000 EU nationals. Almost half of all jobs connected to nuclear energy require high qualifications. Building a single reactor adds another 12,000 jobs. Comparable advantages in Slovenia and Croatia are also found with the Krško Nuclear Power Plant.
Are you interested to learn more?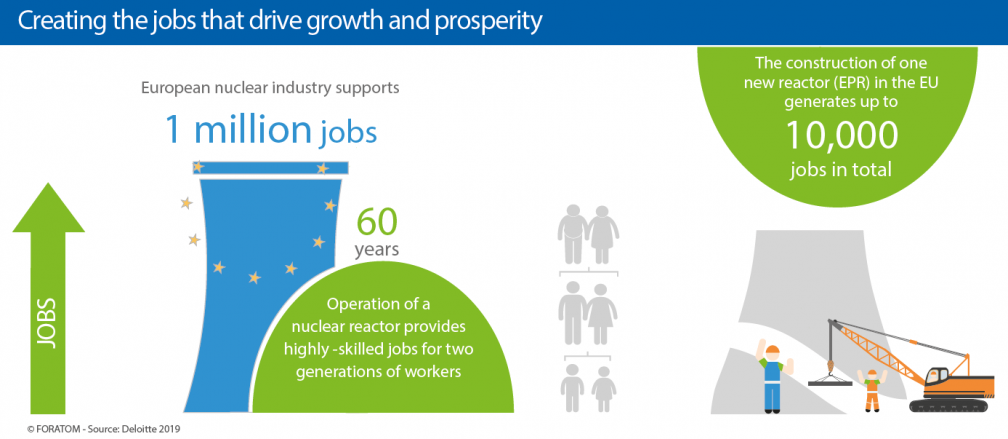 Click to enlarge or expand image
This content is linked to the following commitments and goals of sustainable development.